At Sweet Revenge Bake Shop we specialize in adding modern flair to a classic craft. Beneath each of our eye-catching designs is a cake that tastes simply divine. To top it off, every slice of heaven has been created by our passionate staff who love what they do.
Sweet Revenge Bake Shop was founded in 2011, and early on Saskia had the opportunity to operate the bake shop in a large capacity. Saskia fell in love with the business and purchased the bake shop in 2014. Since then, Sweet Revenge has been rebranded, moved, taken on many more staff members, and expanded its delicious menu categories. Sweet Revenge is proud to operate out of the Olde Riverside neighbourhood and is a large part of the community.
Sweet Revenge Bake Shop has proven that people's hearts and tummies still value locally-sourced baked goods made from scratch. Using high quality raw ingredients, we've created our own twist on classics such as the OMG! Brownies, Lemon Coconut Squares, Peanut Butter Snickers Bar Cookies, Red Velvet Cream Cheese Brownies, and so much more! Our vegan and gluten-free options also ensure everybody gets a treat. With our award-winning cupcakes changing monthly, there's always something new to discover!
Saskia and our knowledgeable staff ensure that your special occasion is unforgettable. At Sweet Revenge we pride ourselves on our custom cakes, from 3D cigar boxes and naked cakes, to wedding and children's birthday cakes. With everything baked from scratch and personable customer service, you'll wonder why you ever baked at home!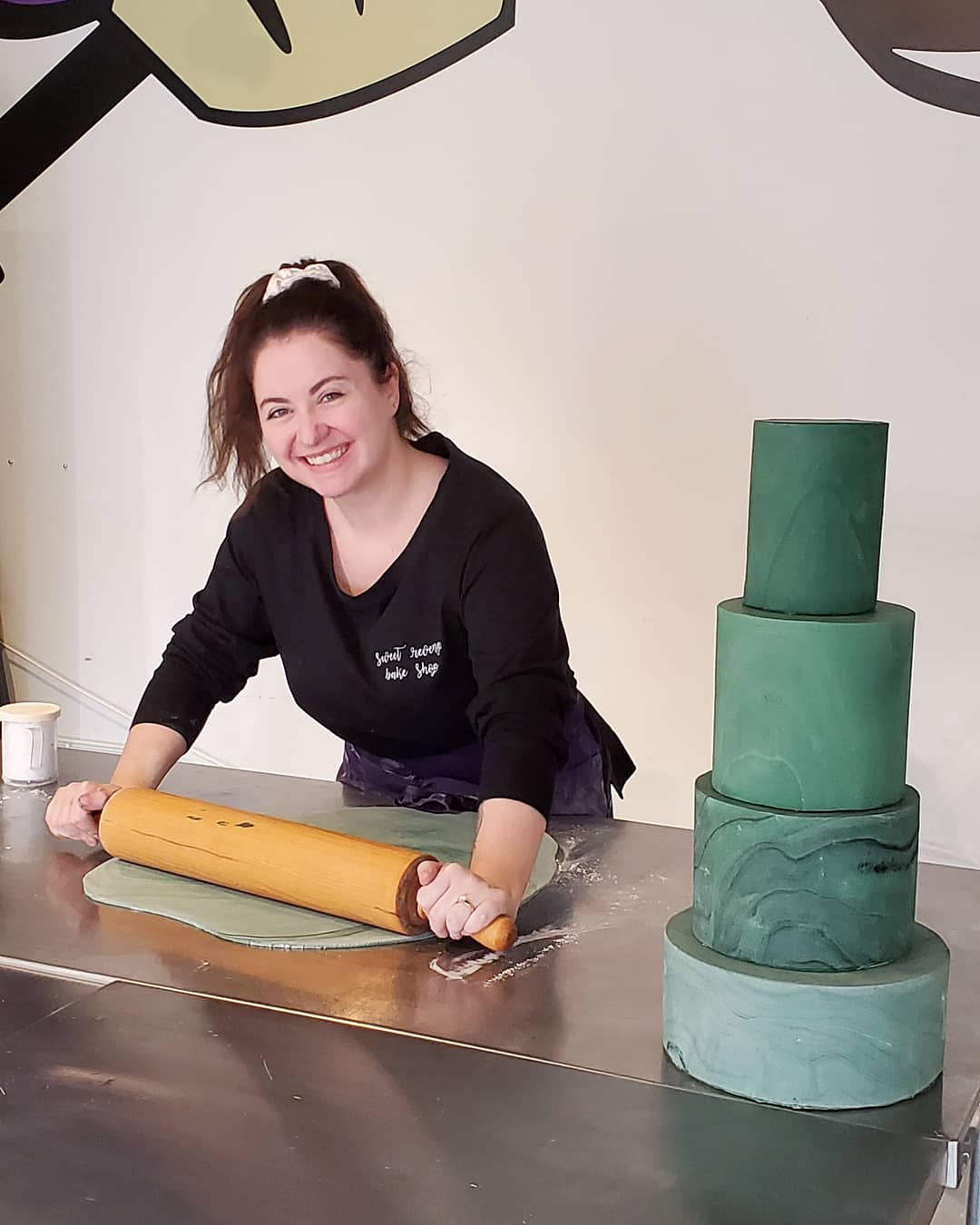 Saskia
Owner/Red Seal Pastry Chef
George Brown College [Honours]
Super Power: Makes everything look easy
Nemesis: Making the Schedule
Favourite Dessert: Ben & Jerry's New York Superfudge
At the age of 22, Saskia had turned her passion for baking and her dream of one day owning her own shop into a reality. Graduating with Honours from the Baker/Patissier Apprentice program at George Brown College, she then became a Red Seal Pastry Chef. Saskia comes with a stellar resume and a great deal of experience thanks to her many internships.
Saskia has previously worked in many bakeries in and around Windsor and credits her skill to the mentoring and support she has received along the way. She has been baking seriously since the age of 16 and has enjoyed the last few years working in the shop she now owns. While Saskia prides herself on great attention to detail, her emphasis is on flavour, not just the look of her creations.